Virtually Meet an eye doctor
Renew Prescriptions for glasses or contact lenses. Discuss Dry eye issues or seek medical care for Pink eye and other eye conditions. Same day appointments.
Meet doctor now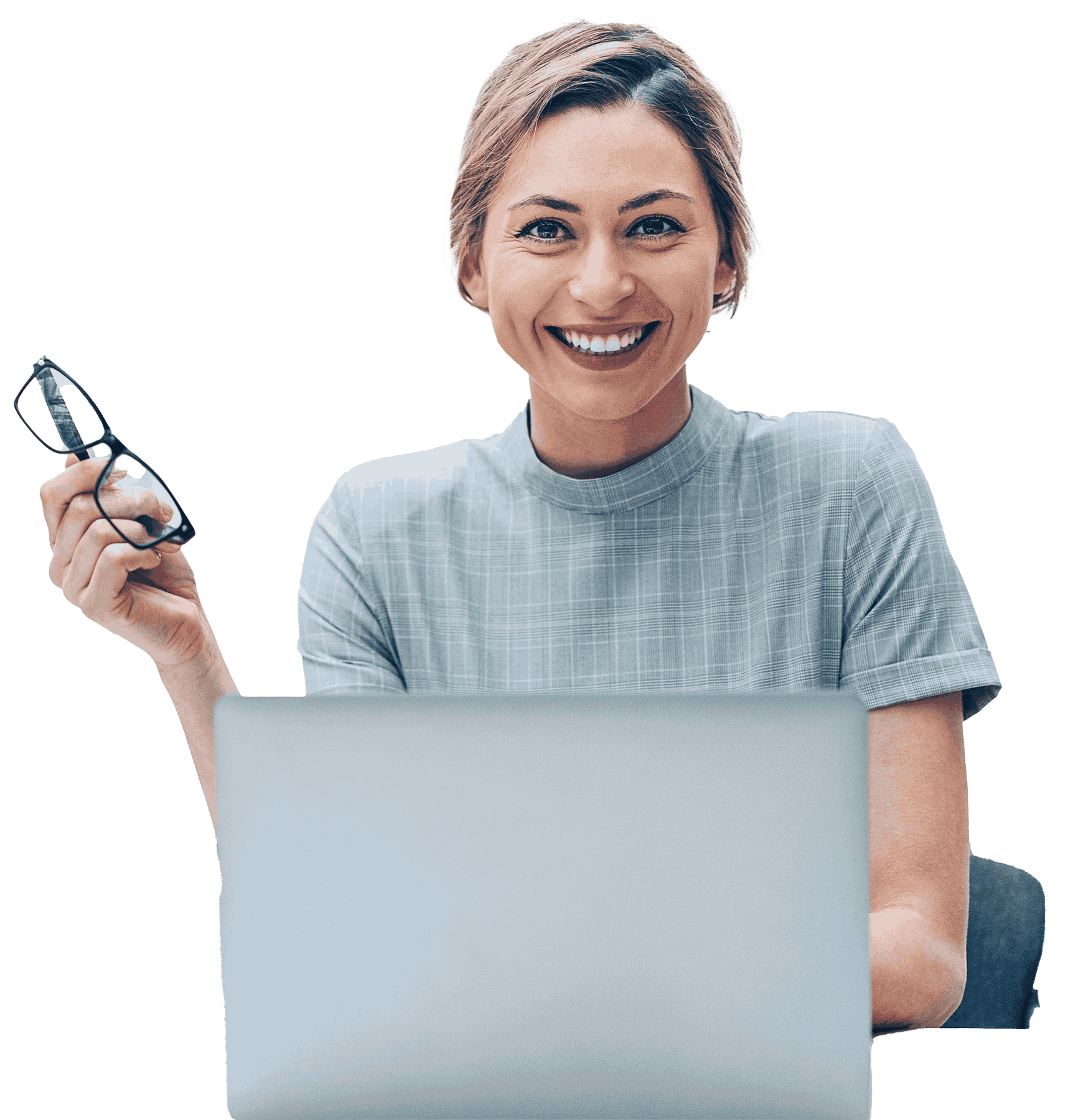 No Insurance needed. Pay less than your co-pay in most cases.
Meet your eye care provider online and get a personalized treatment plan created specifically for you, including prescription medications delivered to your door.
GET STARTED
Simple pricing. Starting at
$59
No hidden charges. You can even apply
your medical insurance to prescriptions.
Symptoms suitable for virtual care:
Dry eye
Red eye or pink eye
Computer vision syndrome
Styes
Eye Allergies
Lid swelling or bumps
We're also here for those who need:
Prescription refills
Prescriptions for glasses/contact lenses
HOW IT WORKS
Want to see your eye doctor?
Start here if you would like to schedule an appointment with a specific doctor or your current eye doctor.
We can connect you with an eye doctor in your area. In most cases, you can be seen by a doctor virtually within the hour.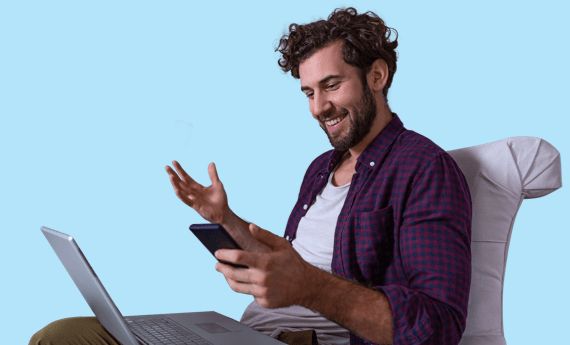 Follow these steps:
Creating an account is easy. By signing up, your one step closer to connecting with a doctor in your area.
2 Tell us about your eye concerns.
Eye care isn't one size fits all. By providing some information about your eye concerns and medical history, we can provide a plan that's personalized for you.
Waiting is the worst. Our goal is to connect you with a provider within an hour.
If you need a prescription, it can be sent directly to your door or to your preferred pharmacy.
HOW WE HELP
We're on a mission to make eye care simple and convenient. We can connect you with an eye doctor in your area. In most cases, you can be seen by a doctor virtually within the hour.
Need eye care quick?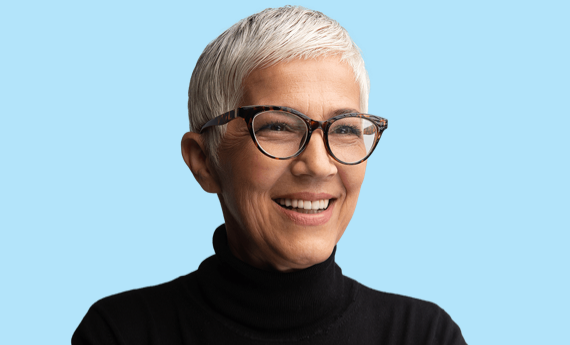 MEET YOUR EYE CARE
EXPERTS
We've partnered with licensed eye care providers to offer the highest-quality care to you. Our team of experienced doctors are passionate about revolutionizing the vision industry and are experts in their field. We are on a journey to make digital eye care accessible to all and you're at the center of it all.
WHY EYECARELIVE?
Eye conditions are more accurately diagnosed by eye doctors. In fact, up to 40% of eye conditions are misdiagnosed when they're not evaluated by an eye care professional. We connect you with the experts in eye care.
If you don't have an eye doctor, we connect you with one near you for virtual consultation.
Access to expert virtual eye care, anywhere.
With a simple fee, expert eye care is more obtainable than ever before.
Easily get prescriptions, or prescription refills, after your consultation.
Remove the middleman. Purchase contact lenses from your provider with a few clicks.
Our patients are buzzing.
Here's what they're saying.
Schedule a virtual visit within an hour.
Consult an eye doctor for allergies, infections, swelling, or any eye concern today.
FAQs
What is a virtual eye exam?
A virtual visit, also referred to as a telehealth visit, is a convenient alternative for an in-office eye exam. With a virtual visit, an eye care provider can begin a consultation to address your eye health concern from the comfort of your home, or while you're on the go, using technology like your smartphone, tablet, or computer. 
EyecareLive connects you with an eye doctor through a video call. Doctors can triage, diagnose, and suggest a treatment plan for your eye health concerns through a HIPPA secure platform.
What are the benefits of a virtual visit for an eye exam?
Eye care issues can occur anywhere, at any time. Internet searches can offer overwhelming or incorrect results. To avoid a misdiagnosis, or even an unnecessary visit to urgent care, EyecareLive's LIVEonDemand provides an expert opinion at the patient's fingertips. A virtual visit is the most convenient way to receive eye care. Plus, it is affordable and can accommodate those without insurance coverage.
What can I expect from my virtual visit?
The doctor will carefully evaluate, and gauge the eye's condition, by reviewing the patient's symptoms and eye history. Then, the doctor will provide the best plan of action based on their clinical expertise. Each patient will be provided with a detailed report containing the diagnosis and treatment plan per the doctor's recommendation.
Who will see me during my virtual visit?
EyecareLive has an extensive network of licensed eye care professionals, both optometrist and ophthalmologist, who are experienced in providing virtual care using EyecareLive telehealth platform. Patients will be connected with one of these providers for their virtual evaluation.
What technology is needed for a virtual visit?
The patient can use any smartphone, tablet or computer that has a camera and a microphone to begin a virtual visit. Also, Wi-Fi not mandatory but is highly recommended for optimal connectivity for the evaluation.
Can I request a virtual visit if I am outside of my home state?
Yes, a patient can select whichever state they are currently in when they are requesting a consultation. The patient will be connected with a licensed eye care provider within that state.
How much does a virtual visit cost?
The cost of a virtual visit is $59. This is a flat fee that does not increase on weekends, holidays or at night. For a limited time, we are offering an introductory rate of $29 for the user's first virtual consultation. Use code "Hello2020" at checkout to redeem this offer
Do you accept insurance?
We do not accept insurance, meaning even those without insurance have access to virtual eye care. 
Each patient is required to pay a flat fee of $59. However, EyecareLive will provide a consultation receipt that can be submitted for potential reimbursement to their insurance company.
In addition, the patient can use their HSA account to pay for the consultation fee.
How quickly can I expect to see an eye care provider?
EyecareLive is committed to connecting the patient with an eye doctor within 60 minutes. 
If there are any delays, the patient will be notified via text and email. In the unlikely event there is not an eye doctor available, the patient will be notified immediately so that the patient can seek alternative care for urgent needs.
When will I be charged for a virtual visit and is there a refund policy?
EyecareLive does collect the patient's payment information when they're requesting a visit. However, the account will not be charged until a doctor has accepted your request for a consultation and has scheduled the appointment. 
If there is a discrepancy, the patient can submit a request for a refund within two days of the virtual visit. An EyecareLive representative will review the issue and complete a refund within 3-5 business days for eligible requests.
Can I get an eyeglass or contact lens prescription with a virtual visit?
Unfortunately, EyecareLive does not currently offer this service.
However, patients can utilize the EyecareLive app to complete a visual acuity test to help evaluate the patient's vision status with their current prescription. In addition, the EyecareLive app contains a contact lens comfort survey to measure the fit of their current contact lenses.
Can the eye doctor prescribe medication during a virtual visit? What about a prescription refill?
The provider can utilize prescribe medication according to the treatment plan that is established by the provider. The medication can be sent to a patient's preferred pharmacy. However, there are limitations. For example, opioids may not be prescribed in many circumstances.
A prescription refill can be provided after a thorough examination. Also, the provider will review a detailed report of the patient's ocular & medical history prior to prescribing a refill. The decision to prescribe a refill, and dosage of the refill, is at the sole discretion of the doctor.
What ages can be treated with a virtual visit?
EyecareLive can provide virtual care for all ages. Minors will be required to have a parent, or legal guardian, present for the exam. Virtual visits are suitable for senior citizens too. However, EyecareLive does recommend assistance from a caretaker should the patient typically rely on one.
Should I use EyecareLive in an emergency?
No, if the patient is experiencing an eye emergency, such as sudden vision loss or a vision threatening injury, EyecareLive recommends that the patient visit an emergency room or an urgent care facility. Call 911 for immediate emergency care.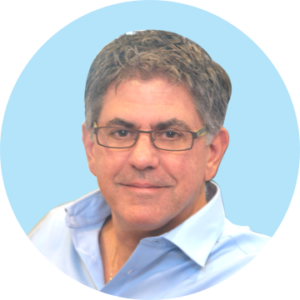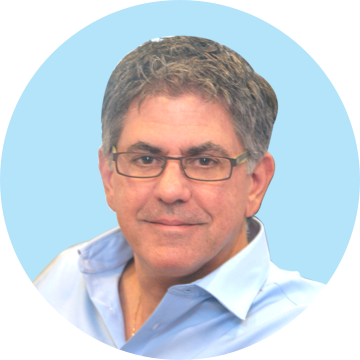 Dr. Allan Tocker
Tocker Eyes Optometry
We've seen our bottom line positively impacted by telemedicine. However, even more important than
the charges for each encounter, we are retaining patient by providing a virtual option for their eye care.
When your patients perceive you as innovative, that's priceless.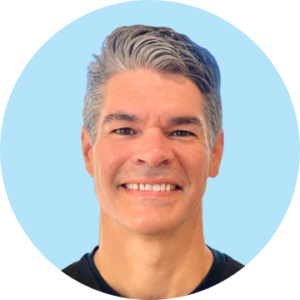 Dr. Dan Bristol
Bristol Family Eyecare
During the pandemic, we didn't have an option but to use telemedicine to see patients. However,
we're seeing patient that continue to book virtual visits, even when they have an option to come in. I
feel that offering a virtual solution puts us ahead of the competition. We have patients that simply
prefer a telehealth visit.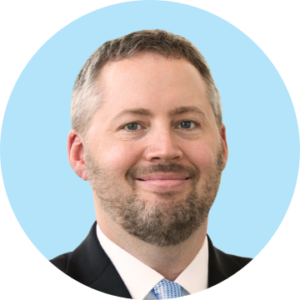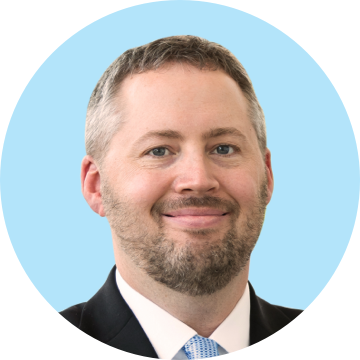 Dr. Damon Dierker
Eye Surgeons of Indiana
EyecareLive provided the platform, and the resources, to make onboarding for myself and my staff very
easy. We were able to start seeing patients virtually the very same day. Telemedicine is here to stay in
eye care and will continue to evolve quickly. Make an investment to develop a strategy for your office
that will allow more versatile interactions with your patients.
Number of users who receive personalized eye care.
200,000+
We are unlocking the possibility of convenient vision care. We're on a mission to transform the way you maintain healthy eyes. We are the future for digital vision care.