Meet an Eye Doctor online
Renew prescriptions online for glasses or contact lenses. Take a free online vision test to asses your vision. Discuss your dry eye issues and get a personalized treatment plan. Seek medical advice and same day appointments for your eye problems.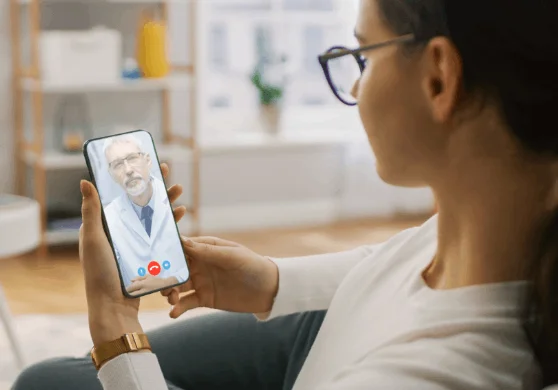 Start here to renew prescription for eyeglasses or see a doctor for pink eye, dry eye, and other eye conditions.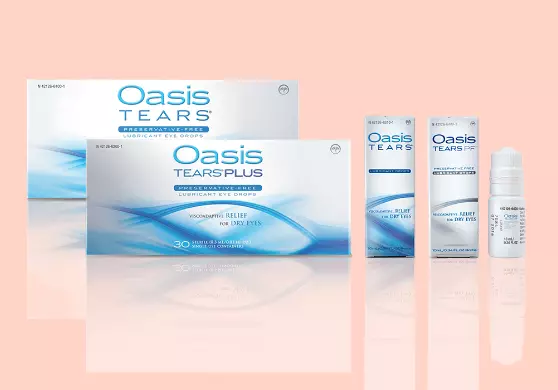 Treat your dry eye disease and take control of your symptoms with dry eye products from Oasis Medical
VIDEO VISITS
See a board-certified optometrist/ophthalmologist online to review your symptoms and receive same day quality eye care from the comfort of your home.
Suitable for treating :
– Red eye / Pink eye symptoms, Styes, eye allergies, and swelling or bumps on your eyelids.
– Renew your prescription for eyeglasses and contact lenses
– Discuss non-emergency eye conditions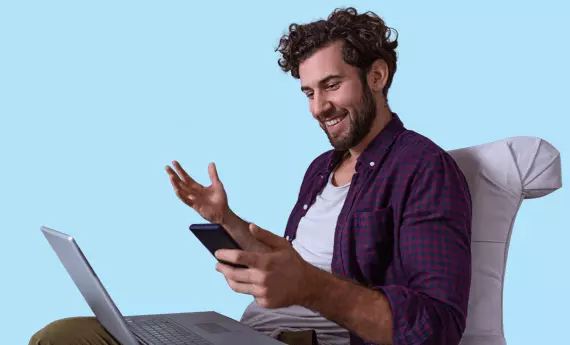 PRESCRIPTION RENEWAL
EyecareLive makes online glasses and contact lens prescription renewal easy. Simply tell us about your current prescription, take a simple online vision test and connect online with a board-certified optometrist. Your prescription will be available right after your video visit with an optometrist.
DRY EYE CARE
Our doctors specialize in treating and manging dry eye disease. Which means you get the quality care from top industry professionals, all from the comfort of your home.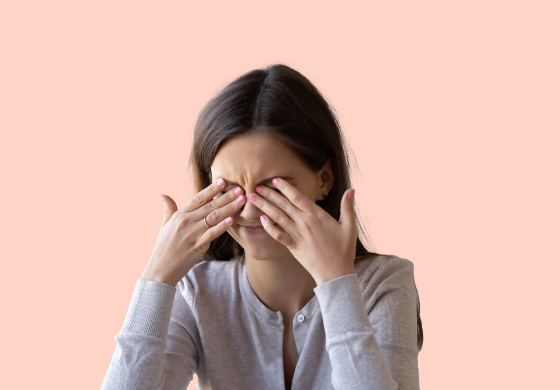 ONLINE EYE TEST
EyecareLive makes online glasses and contact lens prescription renewal easy. Simply tell us about your current prescription, take a simple online vision test and connect with an eye doctor online
SAFE, SECURE, HIPAA COMPLIANT
We use highest level of encryption and access control exceeding the requirements for HIPAA compliance. Private health information is provided securley to those need it.
FAQs
What is a telehealth eye exam?
Telehealth eye exam is a convenient and an affordable option to begin your eye related consultation in the comfort of your home using technology like your smartphone, tablet, desktop or laptop. EyecareLive connects you with an eye care practitioner through a video call. Doctors evaluate and diagnose for primary eye care problems through our HIPAA compliant platform.
Do you accept insurance?
Currently we do not accept insurance but we do provide an invoice that you can submit to your insurance for reimbursement.
Do you see patients without insurance?
Yes, you do not need insurance to connect with our panel of doctors.
Will I be connected with the doctor immediately or is there a wait time?
Our doctors typically respond within an hour, in case of any delay you will be notified via text and email. 
Can I use my HSA account for payment?
Yes, you can use your HSA account information to pay for your consultation fee. 
What happens if there is no doctor available?
Our doctors are always there to help, in case there are no doctors available you will be notified immediately to help you make the best decision. 
Will I be charged immediately for the consultation when I make my account?
No, we only collect your credit card details to charge you once the doctor has completed your appointment. 
Typically how long are these telehealth visits?
Our telehealth visits are typically 10-12 minutes long, but our consultations have no time restrictions and our doctors take the time needed to provide best eye care.
Why do I need telehealth eye exams?
Eye care problems can occur anytime and internet searches can offer overwhelming or incorrect results. In order to avoid a misdiagnosis or unnecessary visits to the ER or to your primary care physician, EyecareLive offers an expert opinion at the tip of your finger in the most convenient and affordable way. 
In case my problem cannot be treated through an EyecareLive consultation can I still discuss my condition?
Yes, our doctors evaluate and gauge the urgency of your condition by carefully reviewing your symptoms and provide the best plan of action.
Will I receive my report at the end of the exam?
Yes, we provide a detailed report with diagnosis and treatment plan as per the doctor's recommendation. 
Do I need to create an account on EyecareLive to submit an appointment request?
Yes, with a few simple steps, you will be able to create an account to submit an appointment request. 
Can I renew my glasses or contact lens prescription?
Yes, all eligible patients can renew their glasses or contact lens prescription on EyecareLive. 
Who are these doctors?
EyecareLive has a network of eye care professionals both optometrist and ophthalmologist who are there to provide the best eye care services. Most of the doctors have more than 10 years of clinical experience. They are well trained to provide the best telehealth services through EyecareLive. Doctors are both single as well as multi-state licensed practitioners. We do our best to connect you with the nearest doctor to help you follow up with the doctor in-person if necessary. 
Can a doctor prescribe medication through EyecareLive?
Yes, we do offer online prescriptions, however there may be exceptions depending on the nature of the drug being prescribed. For example, opioids may not be prescribed in many circumstances.
Can I get a prescription refill?
Yes, but after a thorough examination and detailed ocular & medical history the doctor determines if the patient is eligible to receive a prescription refill or would it be better suited for an in-person eye exam. The decision about the dosage and the refill quality is at the sole discretion of the doctor. 
Do I need Wifi for the telehealth consult?
Not mandatory but highly recommended for better connectivity and evaluation. 
What type of devices can I use?
You can use any smartphone(IOS or Android) or laptop with camera and microphone. 
Is telehealth eye exam via EyecareLive suitable for kids?
Yes, telehealth eye exams are suitable for eligible kids but only with adult supervision.
Is telehealth eye exam via EyecareLive suitable for senior citizens?
Yes, telehealth is suitable for eligible senior citizens. Help from a caretaker or an assistance is recommended but not mandatory. 
Can I use the EyecareLive service for second opinion?
Absolutely yes, please make sure to provide all your medical and ocular information to help doctors make the best clinical decision. 
Is EyecareLive secure to use?
Yes, EyecareLive is a secure HIPAA compliant platform and it is of the utmost importance to us to maintain patient privacy and keep your information secure. 
Can I see a doctor if I am in another state?
Yes, you just need to select your current state and we can connect you with a doctor licensed in that state. 
Can I use EyecareLive services in case of emergency?
No, in case you think you are experiencing an eye emergency like sudden vision loss or any vision threatening injury we recommend that you visit an ER, urgent care facility or call 911 for immediate care.