CONTACT LENS
TRAINING
If you've got a contact lens concern, we've got an certified technician that can help. Don't let problems stand in the way of your ability to be a successful contact lens wearer.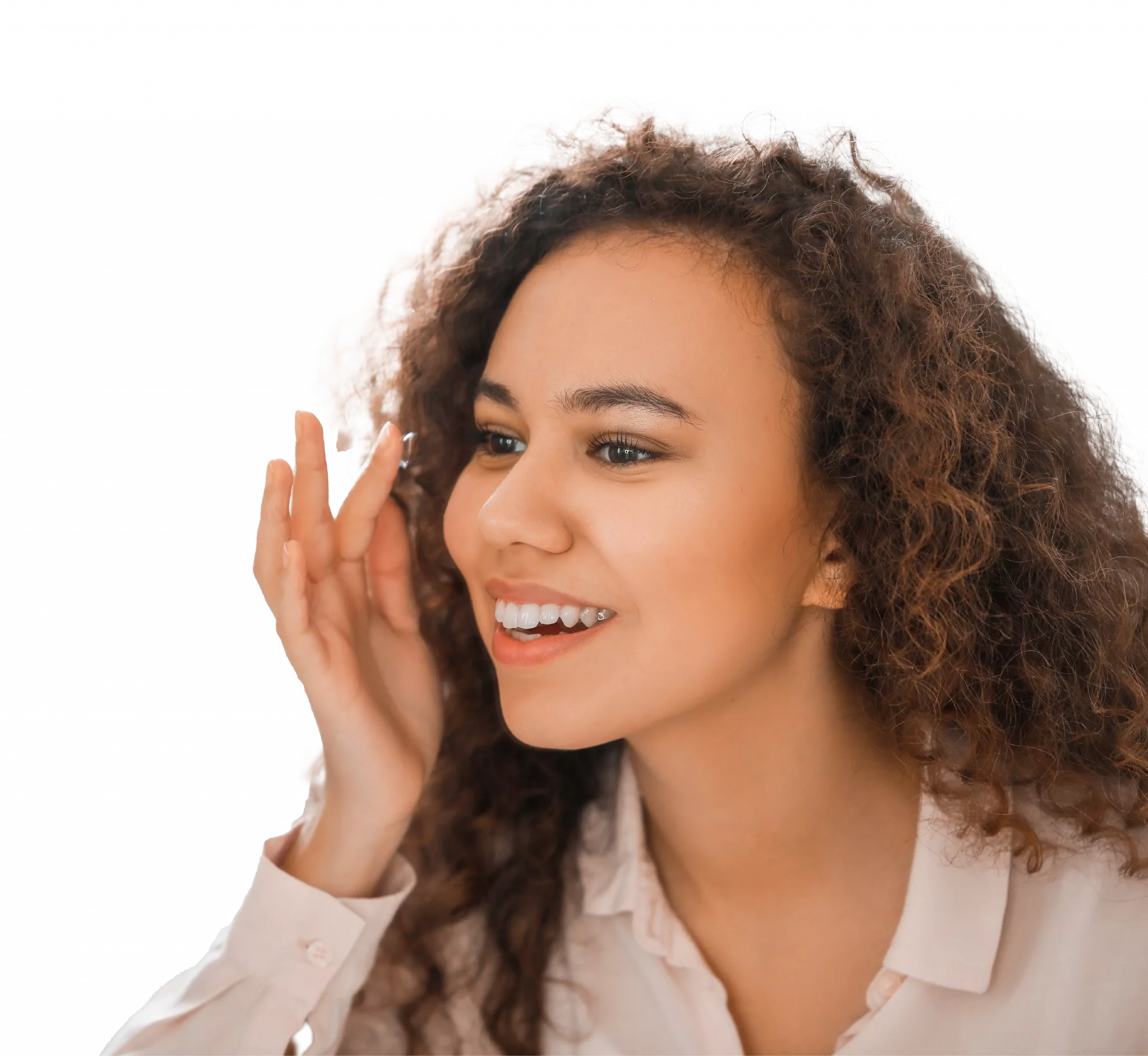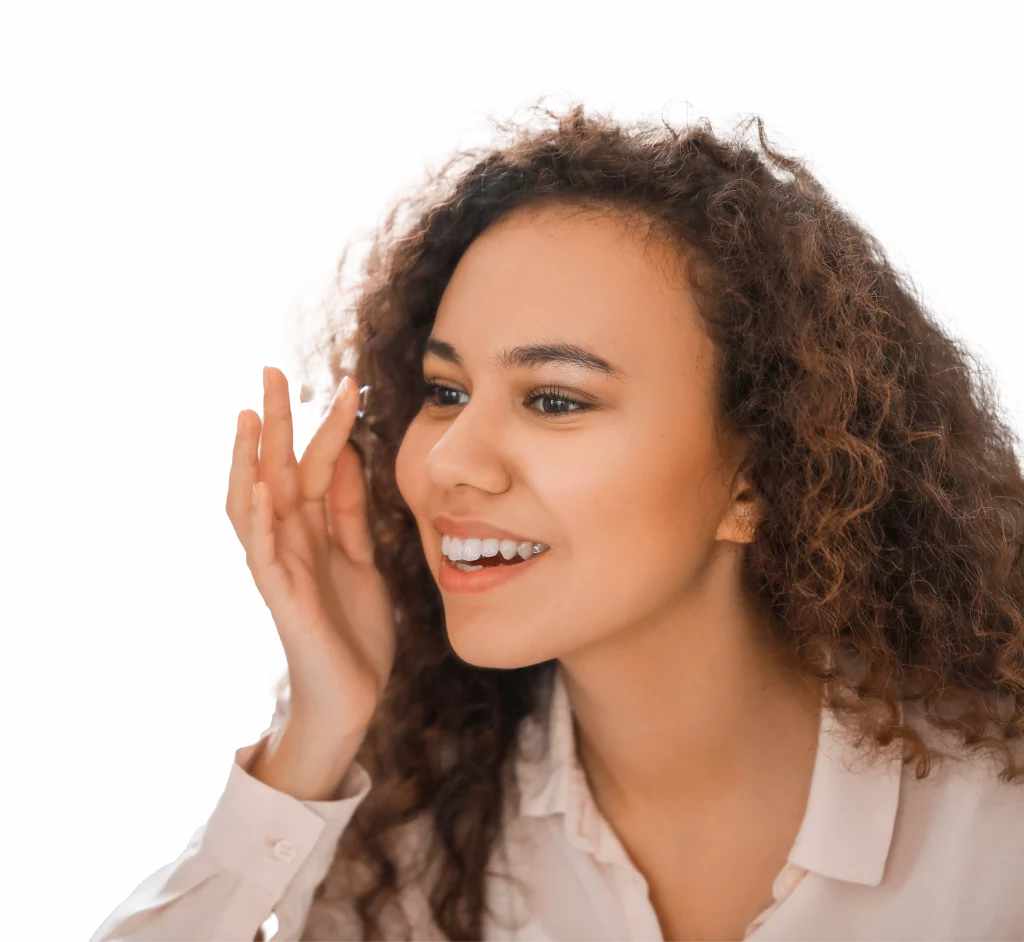 GET STARTED
Simple pricing. Starting at
No hidden charges. You can even apply
your medical insurance to prescriptions.
VIRTUAL TRAINING ANYTIME, ANYWHERE
Knowing how to properly care for your contact lenses, and gaining confidence in the process, is crucial for your success. Get personalized coaching for your lenses today!
There's a lot to learn, like how to insert, remove and care for lenses. It can be frustrating, overwhelming, or even uncomfortable. However, you're not alone. Studies have shown that 26% of first-time contact wearers give up in the first year and, of those, 75% drop off within the first two months.
Why choose EyecareLive?
We connect you with a certified contact lens coach for personalized, one-on-one virtual assistance. Your coach will guide you on how to insert, remove, care for, and maintain your contact lenses.
CONSULT A TECHNICIAN WITHIN AN HOUR
Our technicians are ready to help you with contact lens handling and address any comfort issues you may have.
FAQs
What is virtual contact lens training?
A virtual contact lens training, also referred to as a telehealth contact lens consultation, is a convenient alternative for in-office contact lens assistance. With a virtual visit, a certified contact lens coach can assist you with all your contact lens insertion, removal, care and maintenance questions from the comfort of your home, or while you're on the go, using technology like your smartphone, tablet, or computer.
EyecareLive connects you with a certified contact lens coach through a video call. Contact lens coaches can train, educate and triage your concerns through our HIPPA-secure platform.
What can I expect from my virtual visit?
The virtual visit aims to guide and help you with all your contact lens related questions. At the end of the consultation, it will also provide you with some educational material as a quick reference guide.
Who are the contact lens coaches?
Contact lens coaches are certified technicians with extensive experience in training patients with contact lens assistance.
What technology is needed for a virtual visit?
You will attend the virtual visit using any smart devices like a smartphone, tablet, or laptop. We highly recommend smartphones or tablets with a front-facing camera to enable the coach to monitor the process.
Can I renew my contact lens prescription using this service?
No, this service is not intended to renew contact lens prescriptions. It is personalized assistance to help you become a successful contact lens wearer.
How much does this virtual visit cost?
The cost of a virtual visit is $59. This is a flat fee that does not increase on weekends, holidays, or at night.
Do you accept insurance?
We do not accept insurance, meaning even those without insurance have access to virtual eye care.
Each patient is required to pay a flat fee of $59. However, EyecareLive provides an invoice that the patient can submit to their insurance company for reimbursement. In addition, the patient can use their HSA account to pay for the consultation fee.
How quickly can I expect to see a contact lens coach?
Our goal is to schedule the appointment with a contact lens coach within 60 minutes. Then, the patient will connect with the coach during the earliest available appointment.
If there are any delays, the patient will be notified via text and email. In the unlikely event that there are no appointments or contact lens coaches available, the patient will be notified immediately so that the patient can seek alternative care for urgent needs.
When will I be charged and what is the refund policy?
EyecareLive does collect the patient's payment information when they're requesting a visit. The account will not be charged until the coach has completed the appointment.
If there is a discrepancy, the patient can submit a request for a refund within two days of the virtual visit. An EyecareLive representative will review the issue and complete a refund within 3-5 business days for eligible requests.
What ages can be treated with a virtual visit?
EyecareLive can provide virtual care for all ages. Minors will be required to have a parent, or legal guardian, present for the training. Virtual visits are suitable for senior citizens too. However, EyecareLive does recommend assistance from a caretaker should the patient typically rely on one. If the contact lens coach feels the training should be completed in-person, the patient will not be changed for the consultation.
Does this replace the contact lens training at my doctor's office?
Absolutely not, in-person training at the doctor's office cannot be replaced completely, but in the event that you need additional support, we give guidance. With this service, you'll avoid additional office visits, charges and can get training at your convenience.
Should I use EyecareLive in an emergency?
No, if the patient is experiencing an eye emergency, such as sudden vision loss or a vision threatening injury, EyecareLive recommends that the patient visit an emergency room or an urgent care facility or Call 911 for immediate care.
If you have additional questions about LIVEonDemand, or virtual visits, please contact a member of our support team at [email protected].