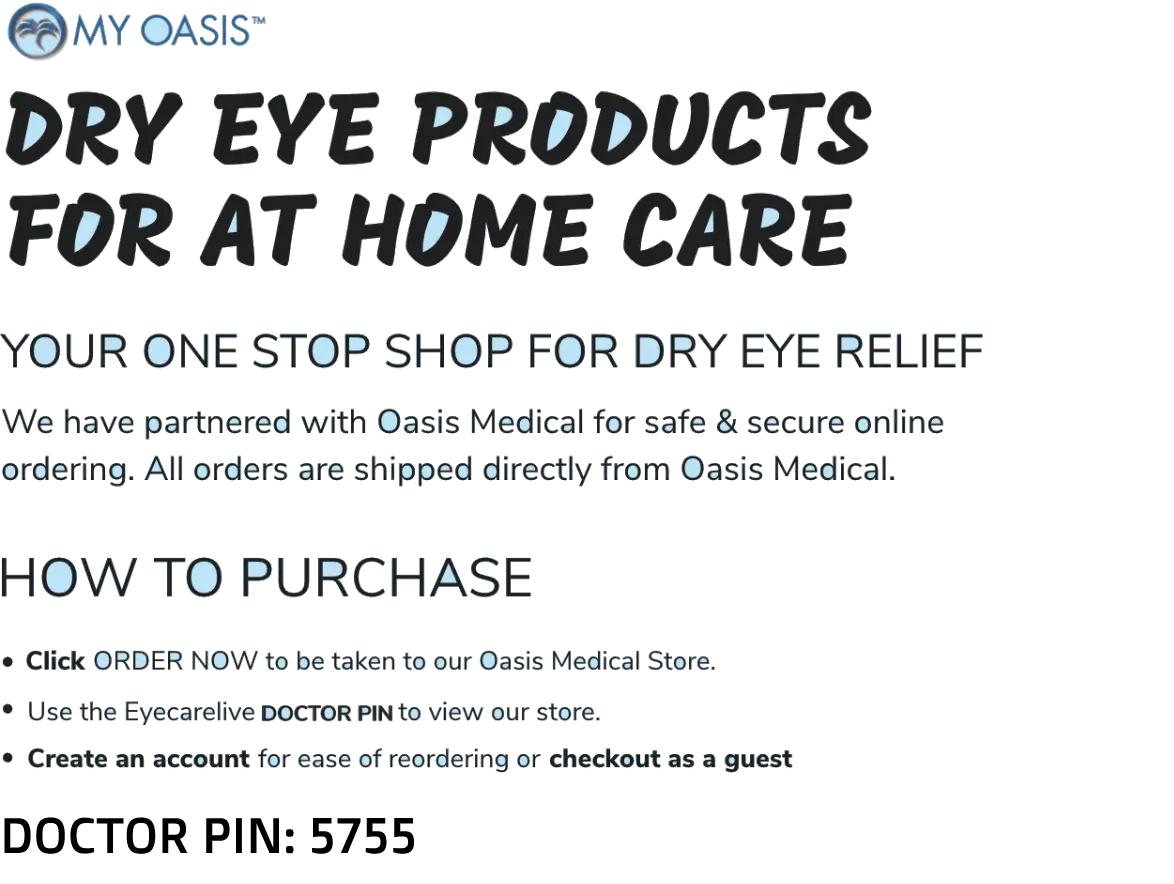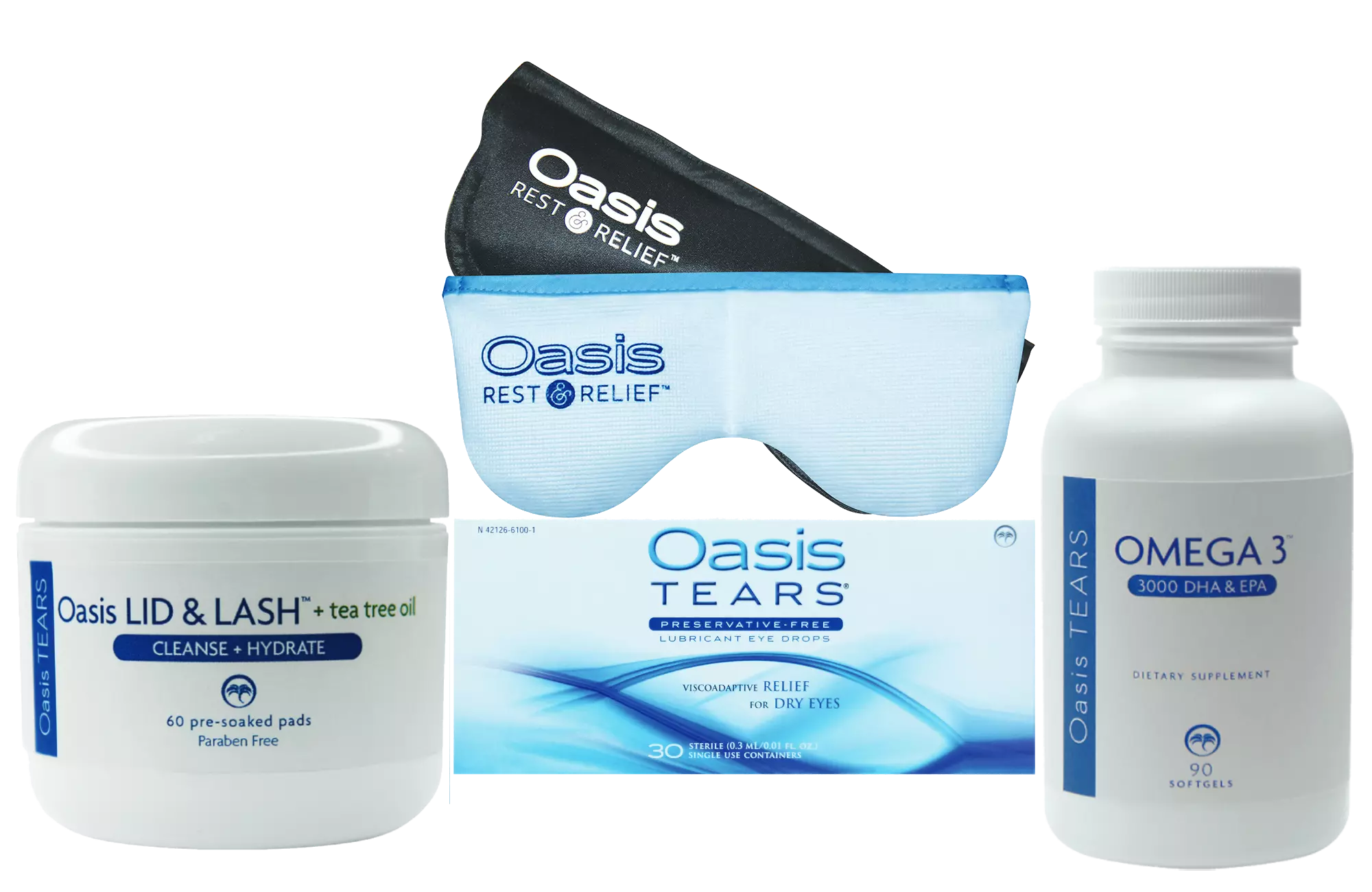 Our patients are buzzing.
Here's what they're saying.
Consult with a dry eye doctor online
Answer a few questions about your symptoms, consult with a provider today, and, receive prescription instantly if applicable
FAQs
How long does shipping take?
Domestic shipping takes approx. 3-5 business days
Can I create a monthly subscription service for automatic delivery?
My Oasis offers the option to have reoccurring orders so there is no need to remember to place your orders before you run out.
How do I track my order or ask order specific question?
My Oasis customer support is available to answer all your questions. Toll-Free (844) 820-8940
Number of users who receive personalized eye care.
200,000+
We are unlocking the possibility of convenient vision care. We're on a mission to transform the way you maintain healthy eyes. We are the future for digital vision care.