Understanding the damage to eyes due to extended screen time.
Take the dry eye test
#MissionOneMillion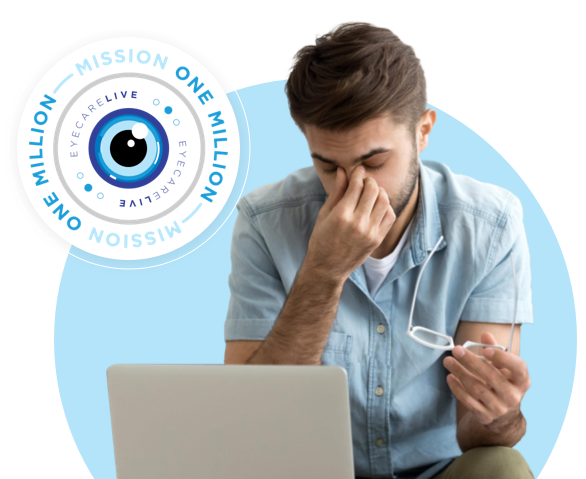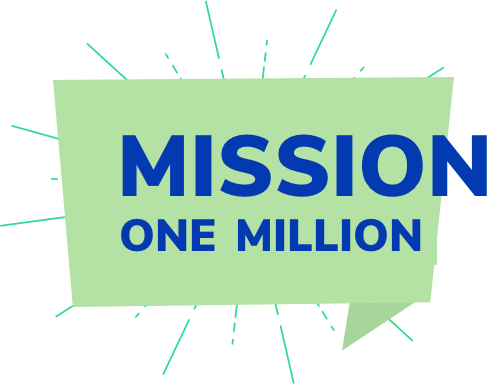 #MissionOneMillion is a global campaign created with the mission to reach a minimum of one million people in order to gather a deeper understanding of the impact digital devices are having on eye health.
DRY EYE
A substantial global health concern
It's no secret that we're living in the digital age. In fact,
the COVID-19 pandemic has accelerated the use of
technology.
People are now working from home, participating in
virtual schooling, video calls and, overall, spending more
time engaging with digital platforms.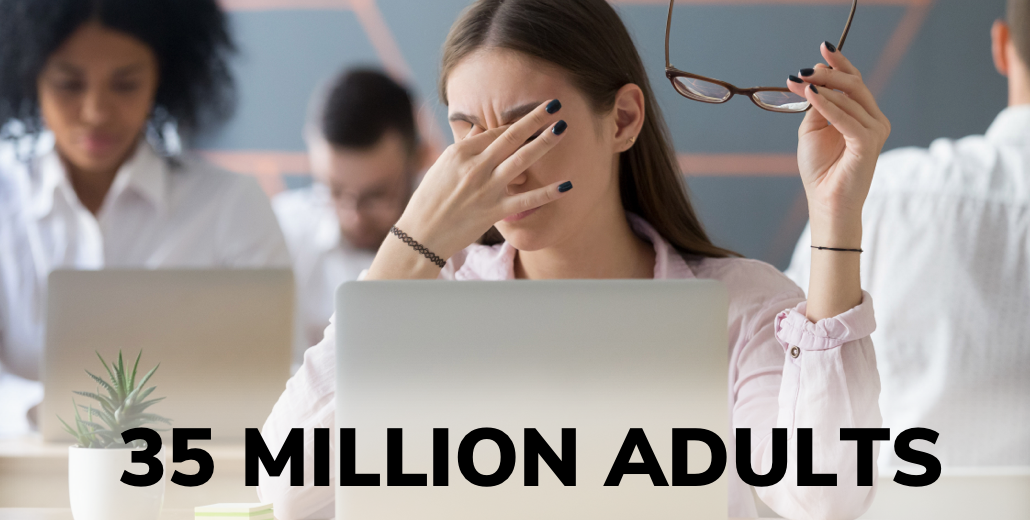 The number of people affected by dry eye disease in the United States alone and that's not including the children that are being impacted. Dry eye disease is known to affect millions of individuals across the world. And, unfortunately, the chronic disease can worsen, or symptoms can appear, with increased digital screen exposure.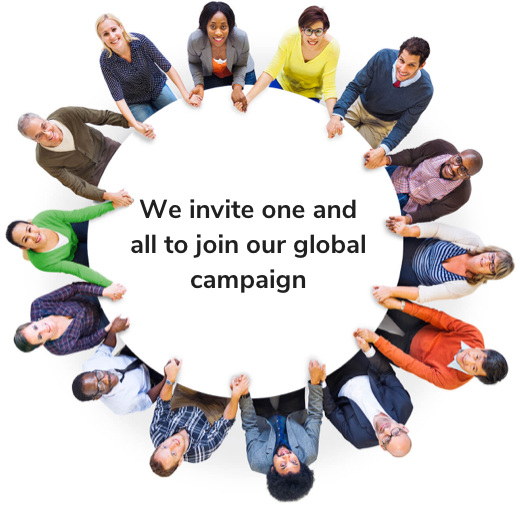 Join #MissionOneMillion
Anyone can participate by answering the six questions
presented in the SPEED™ questionnaire and selecting their
average range of screen time per day. By participating, we can
better analyze the situation as a community and provide
guidance to prevent long-term dry eye disease.
DRY EYE TEST
The Dry Eye Test (SPEED™*) is commonly used across the eye-
industry to evaluate the severity of dry eye symptoms. The test is a
set of simple questions which, based on the responses, produces a
Dry Eye Test Score.
The score is typically between 0-28 and provides a base
understanding of symptoms, ranking them from mild to severe.
A comprehensive eye exam is the best way to diagnose dry eye
disease and other ocular conditions.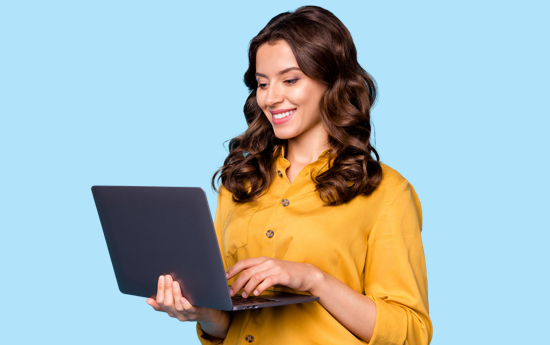 *The SPEED™ Questionnaire is an instrument of Tear Science® Inc. All rights reserved.
Become our
campaign partner
One million tests is no small feat but we can get
there together. Pledge your support today and join
the movement.
How to pledge your support
By advocating for research and awareness, we
are protecting the sight of those living in the digital age.
Are your digital devices causing dry eye symptoms?
Find out. It's simple and it's free.
FAQs
How can I take a dry eye test?
Simply follow the steps below: 
Select "Take tests"

Select "Dry eye test"

Answer six simple questions about your eyes and possible symptoms 

Get your results immediately
How do I interpret my results?
Based on your response to the questions, the test gives you a customized score from 0-28. This score is used to assess the frequency and the severity of possible symptoms. Along with the score, the results display your severity of symptoms from mild, moderate, or severe.
I don't have any dry eye symptoms. Is the test still useful for me?
Yes, this validated questionnaire helps to differentiate between symptomatic & asymptomatic patients. We recommend everyone to take this quick and easy questionnaire to monitor or detect dry eye disease.
Can children take the test?
Yes, this is a screening tool suitable for all ages.
Do I have to pay for the test?
No, this test is free. As part of the "One Million Dry Eye Tests" campaign, we have made this test accessible to all at no cost.