Renew your prescription for just $29.
Get your contact lenses or glasses prescription renewed within 24 hours.
Renew my Prescription
No Insurance needed. Includes Vision Test. Promo code may be required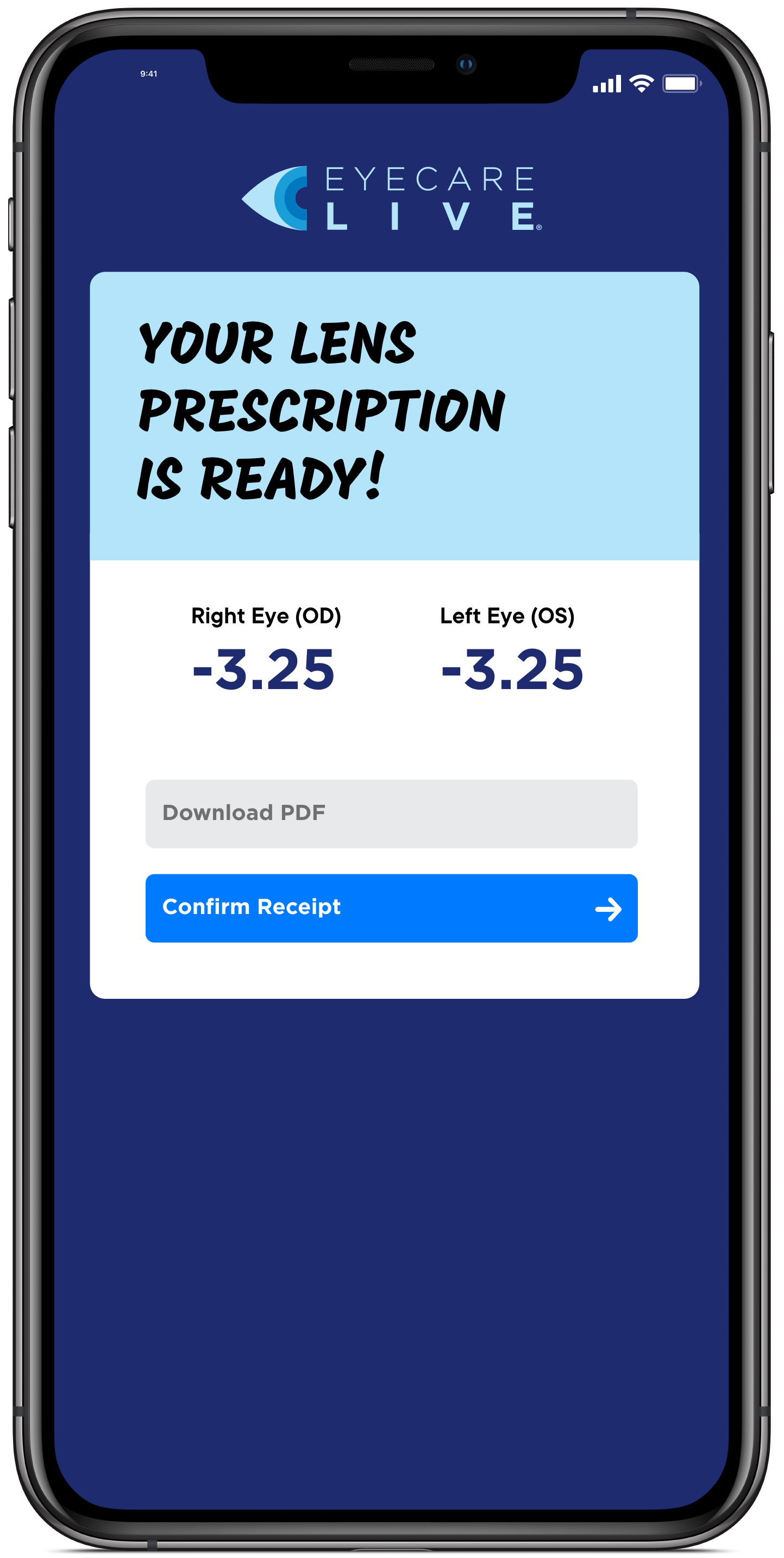 SAME DAY APPOINTMENTS & PRESCRIPTIONS
Our panel of experienced eyecare providers can make renewing your lenses
between annual appointments and comprehensive exams stress free.
GET STARTED
Simple pricing. Starting at
$59
A simple fee with no hidden charges.
Payment can be made online with a credit card
or FSA/HSA cards. No insurance needed.
Virtual renewal is a great option if:
You're comfortable with your current lenses
You're experienced no major changes in your vision
Your prescription is less than two years old
You need a refill before your next annual exam
To qualify your must:
Have had an eye exam within past two years
Not had eye surgery within 3 months
Not have an ongoing infection
Had no recent eye injuries
Follow these steps:
1 Determine your eligibility
Answer a few questions about your eye health to make sure you qualify to renew your prescription virtually.
2 Tell us about your prescription.
Upload a copy of your current prescription, indicate what kind of lenses you need, then take a visual acuity test.
Connect with one of our eyecare providers to check your comfort, ask questions, and finalize your prescription. 
HOW DOES PRESCRIPTION RENEWAL WORK?
We pre-screen you to make sure you qualify for prescription renewal by making
sure there have been no significant changes in your vision. Virtual prescription
renewal is not a substitute for a comprehensive eye exam.
WHY EYECARELIVE?
Up to 40% of eye conditions are misdiagnosed when they're not evaluated by an eyecare 
professional. At eyecarelive we connect you with eyecare experts  that know when you can be treated virtually, and when to recommend in-person care.
Convenience
Access expert virtual eyecare,
anywhere.
Simple Pricing
A flat per visit fee means eye care is more accessible than ever.
Pick Your Doctor
We connect to you to a provider in your area for continued care.
RENEW YOUR LENSES TODAY
Request a same day appointment to review your
current prescription with an eyecare provider and find peace of mind.
FAQs
Does a prescription renewal for my glasses or contact lenses replace my annual eye exam?
No, renewing your glasses or contact lens prescription is not a substitute for annual eye exams. We strongly recommend getting an annual comprehensive exam to evaluate overall eye health.
Is the renewal service offered by EyecareLive suitable for all age groups?
No, this particular service provided by EyecareLive is not recommended for minors under the age of 18 or patients above the age of 65.
Prescriptions for minors are known to change yearly so it's best that they're seen in-person for renewals. Also, many ocular conditions occur with aging. That's why it is recommended that patients over the age of 65 get a physical eye exam before getting a new prescription. 
Can I use this service if my prescription is more than two years old?
It is highly recommended that a patient see their eye doctor in-person for a complete evaluation when a prescription is more than two years old. The current virtual test is unable to detect changes in the eyes that are required to provide the most accurate prescription. 
Can I use this service if I am uncomfortable with my current prescription?
The prescription renewal service is suitable for patients who are comfortable with their existing prescription. We won't be able to provide any major updates or changes in the prescription. In addition, the evaluating doctor might recommend an in-person visit if they find major changes in your prescription. 
Can I use the renewal service to change my prescription, or order a different type of contact lens?
This service is not recommended for changing the prescription, only renewing the current prescription and lens. 
Am I guaranteed to get a prescription through this service?
Ultimately, the decision to renew a prescription is at the sole discretion of the doctor.
Will I be charged for the consultation if the doctor doesn't renew my prescription?
No, you will not be charged for a consultation if the doctor decides that you are not eligible for a prescription renewal.